Introduction to Khorfakkan Public Beach:
The Khorfakkan Public Beach is a little-known gem that can be found tucked away on the coast of the Gulf of Oman. This beach is the ideal destination for a weekend retreat or a holiday with the family. It is well-known for having beautiful white sands, waters that are a turquoise blue color, and a variety of thrilling activities that are suitable for people of all ages. It is one of the most attractive place for tourist in Khorfakkan tour.
History of Khorfakkan Public Beach:
The rich history of Khorfakkan Public Beach can be traced back to the 1960s, when it was initially built as a little fishing village. Since then, the beach has undergone a number of transformations. It has been remodeled and improved over the course of many years to become the stunning beach that visitors enjoy visiting today. The Sharjah Environment and Protected Areas Authority (EPAA) is in charge of managing the beach currently. The goal of (EPAA) is to preserving the natural beauty of the surrounding area.
Location and How to Get There:
The Khorfakkan Public Beach, which can be found on the eastern coast of the UAE, is readily reached by both private and public transportation. The beach can be reached by car in just forty-five minutes from the center of Fujairah. While it is an hour's journey from Dubai. Travelers can access the beach by first getting on the Sharjah-Kalba Road and then following the direction signs once they get there.
Khorfakkan Public Beach Facilities:
The Khorfakkan Public Beach provides a variety of amenities to guests in order to meet their various requirements. The public is welcome to make use of the showers, changing rooms, and restrooms that are provided. In addition, for a nominal cost, guests can rent sun umbrellas as well as sun loungers. There are a few restaurants and snack stores in the area that are open throughout the day. They provide customers with meals and refreshments.
Activities at Khorfakkan Public Beach:
The public beach in Khor Fakkan is attractive attraction for people who enjoy participating in water sports. Guests have the opportunity to participate in a variety of activities. Including of activities are banana boat excursions, as well as jet skiing, and parasailing. In addition, there is a child- and non-swimmer-friendly section of the beach that has its own separate swimming area. The waters are ideal for snorkeling, and tourists. Tourists and visitors will be able to observe a diverse diversity of marine life due to the clarity of the water.
Nature and Wildlife on Khorfakkan Public Beach:
The public beach in Khor Fakkan is a popular destination for people who are interested in ecology and wildlife. The region is home to a wide variety of plant and animal life. This is included mangroves, as well as sea turtles, and a number of different kinds of birds. The area can be explored on foot by guests, and there are various walking trails around the area. That provide visitors with breathtaking vistas of the surrounding countryside.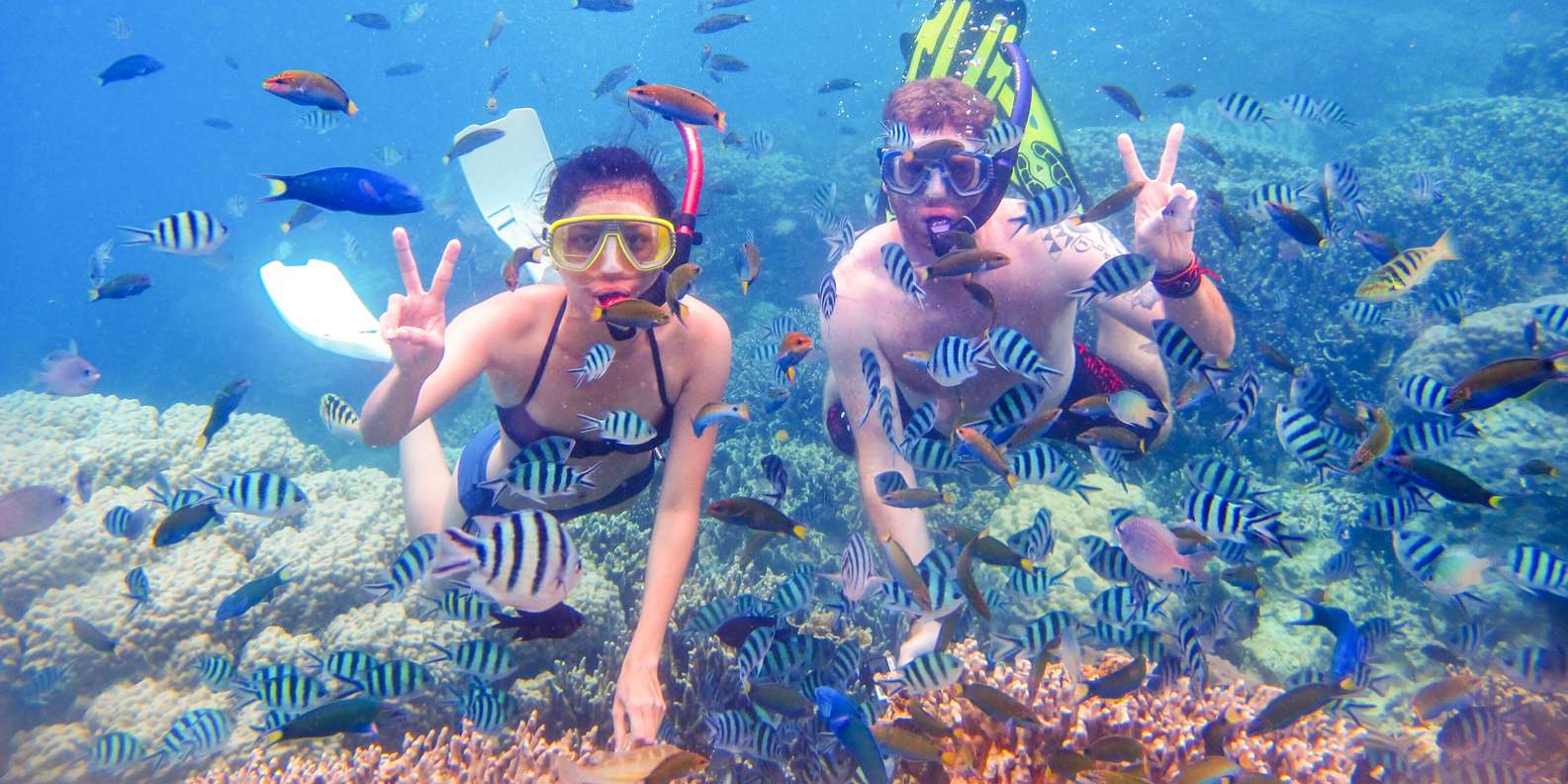 Khorfakkan Public Beach Nearby Attractions:
The Khorfakkan public beach is conveniently positioned adjacent to a number of other tourist destinations that are well worth checking out. The Khor Fakkan Amphitheatre is a well-known location for a wide variety of musical performances and other types of cultural gatherings. The Al Wurrayah Waterfall is a beautiful location. This is an ideal location for going on a picnic with your loved ones and making new memories. Just a few kilometers separate the beach and the Al Badiyah Mosque, which is considered to be the oldest mosque in all of the UAE.
Best Time to Visit Khorfakkan Public Beach:
The months of November through March, when the temperature is often warm and pleasant, are the best time to go to Khorfakkan Public Beach. Because temperatures at this period range from 20°C to 30°C, it is perfect for engaging in activities that take place outside.
Safety Tips:
When going to the beach, guests need to make sure they take all the essential safety measures. In order to shield one's skin from potentially damaging ultraviolet radiation. It is recommended to apply sunscreen and to wear a hat at beach. In addition, visitors should avoid swimming when the tide is high or when the sea conditions are harsh. It is essential to ensure that one complies with all of the rules and guidelines on safety that have been established by the relevant authorities.
The Khor Fakkan Public Beach is a hidden gem that is well worth discovering due to its proximity to other interesting places, its engaging activities, and its stunning natural surroundings. It is the kind of place that would be ideal for a weekend excursion or a vacation with the family. Guests get the opportunity to partake in a variety of water activities. Learn about the local flora and fauna, and relax on beaches that have been meticulously kept in pristine condition.
Frequently Asked Questions:
Question 1: Is Khor Fakkan Public Beach free to enter?
Answer: Yes, the beach is open to the public and free to enter.
Question 2: Can visitors bring their own food and drinks to the beach?
Answer: Yes, visitors can bring their own food and drinks to the beach, but there are also a few snack shops and restaurants available.
Question 3: Is it safe to swim at Khor Fakkan Public Beach?
Answer: Yes, the beach has a designated swimming area that is safe for children and non-swimmers. However, visitors should avoid swimming during high tide or rough sea conditions.
Question 4: Are there any hotels or resorts near Khor Fakkan Public Beach?
Answer: Yes, there are several hotels and resorts located near the beach that offer comfortable accommodation and stunning views of the Gulf of Oman.
Question 5: What is the best time of day to visit Khor Fakkan Public Beach?
Answer: The best time of day to visit the beach is early morning or late afternoon when the temperatures are cooler, and the crowds are smaller.
"Experience the wonders of Dubai with Eagle Eyes Tourism LLC! Book your desired tour today and discover the city's iconic landmarks, as well as stunning architecture, and rich culture. Such as thrilling desert safari deals, Dhow Cruise Dinner and luxurious city tours. Although we have something for everyone, don't miss out on the adventure of a lifetime.